Now Booking
VIP DESIGN INTENSIVES!
Accelerate the launch of your branding, web design, marketing  or accompanying brand materials!
Say Goodbye To…
Waiting months to get started on your project
Long timelines when you need a quick turn-around
Large investments for more work than you need
Say Hello To…
Starting your project in just a few weeks
Having everything you need by the end of that week!
A beautiful end result for an affordable price
Launch your brand in a week!
VIP Design Intensives allow you to efficiently develop your brand, web design, or other supporting brand elements that you feel proud to show off!
Who is this a good fit for?
VIP Design Days are perfect for startups or brands who need elevated designs on a tight timeline.
Whether you are newly launching or looking to rebrand, we can help you create high-end branding, websites, or supporting brand elements that will connect with and convert your ideal customers.
Not sure if this you? Now worries, schedule a call and we can talk things through!
"I loved working with Sydnea! In addition to her technical expertise, she was able to help me create just the feel I was looking for!
She has great aesthetic instincts and is right on top of visual trends. It was great fun a and I learns a lot working with her."
1
Schedule an Intro Call and book your Intensive Dates…
2
Complete your Pre-Intensive Workbook…
3
We'll celebrate the launch of your project at the end of your intensive!
What can be
 

accomplished

during a
VIP Design Intensive?:

During our VIP Design Intensive week(s), we work in order of your list of priorities, which we will pre-determine as you schedule your VIP Design Intensive to ensure we have a plan for success.
Your custom deliverables may include:
• Simple Brand Design •
(Logos, Colors, Fots, Brand board + Guide)
• Semi-custom Website Design •
(WordPress, Squarespace, Wix, Shopify)
• Social Media Content Plan and graphics •
• Print Collateral like Brochures, Workbooks, ETC •
OPTION #1
Branding VIP Week
2 PAYMENTS OF $700
Create or refresh your brand identity, which may include a logo suite, color palette, print collateral, or packaging design, depending on your needs.
OPTION #2
Web VIP Week
2 PAYMENTS OF $700
Create or redesign a simple website based on your brand's unique goals.
OPTION #3
Branding & Web VIP (2 Weeks)
2 PAYMENTS OF $1,275
(SAVE $250!)
Working with us to create or redesign a brand identity AND website design, along with any other support materials your business needs.
OPTION #4
Social Media VIP Week
2 PAYMENTS OF $700
Create or update your social media, which may include a content plan and graphic templates.
NOTE:
YOUR PROJECT COST WILL BE PAID IN 2 INSTALLMENTS
If you're interested in this service, we encourage you to schedule a discopvery call to discuss your goals and answer any questions you may have.
We Know How to Turn Your
 

Vision

 

Into Beautiful Designs That

 

Convert
You can have peace of mind knowing we're branding experts who have helped dozens of brands bring their visions to life! Needless to say, we've got our strategy and processes streamlined so well that we can complete your project done in ONE WEEK!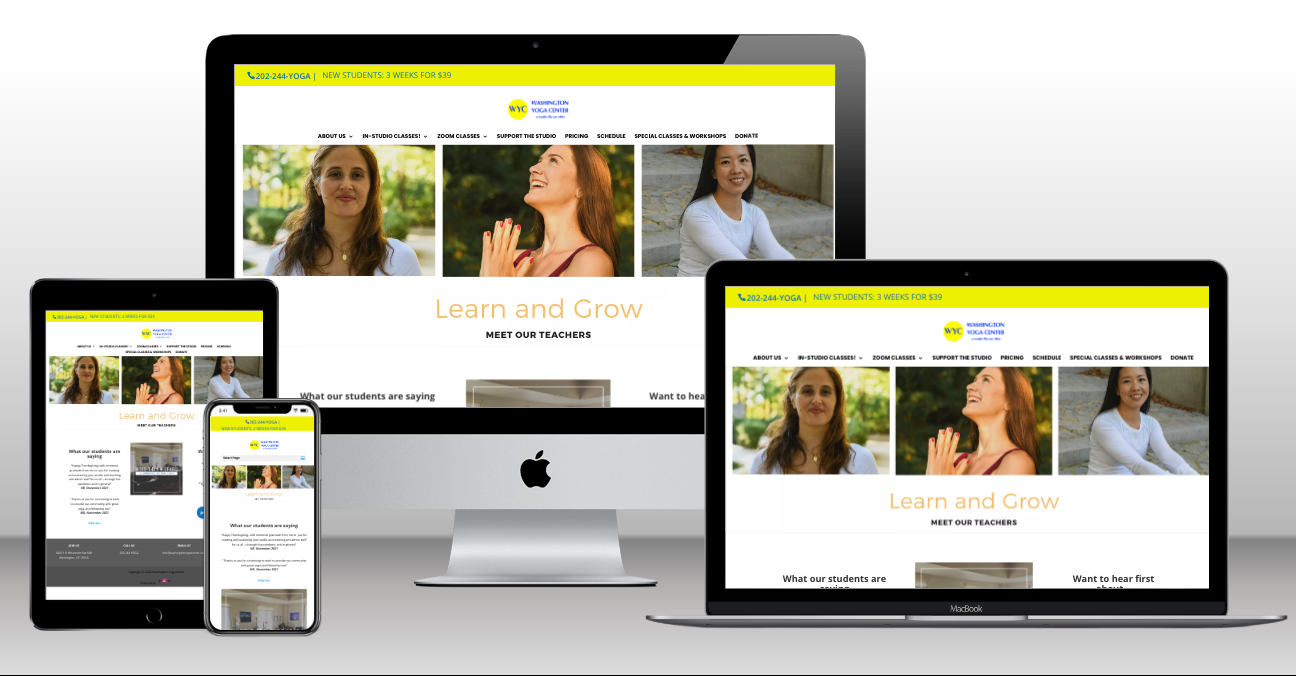 Which service is
right for you?
At Creative Obsessions, we offer two services: VIP Design Intensives, and Full-Service Projects.
VIP Design Days are an expedited experience with essential deliverables. We recommend this service for smaller businesses who need foundational brand designs and/or a simple website.
Full Service Projects are a comprehensive experience with in-depth strategy. We recommend this service for ecommerce brands or more established service-based companies who need an extensive brand strategy, full brand identity, packaging or print designs, and more expansive & custom website designs.
"I loved working with Sydnea! In addition to her technical expertise, she was able to help me create just the feel I was looking for!
She has great aesthetic instincts and is right on top of visual trends. It was great fun a and I learns a lot working with her."
Book Your
VIP Design Intensive